Go Back
TraC Location Guessing Contest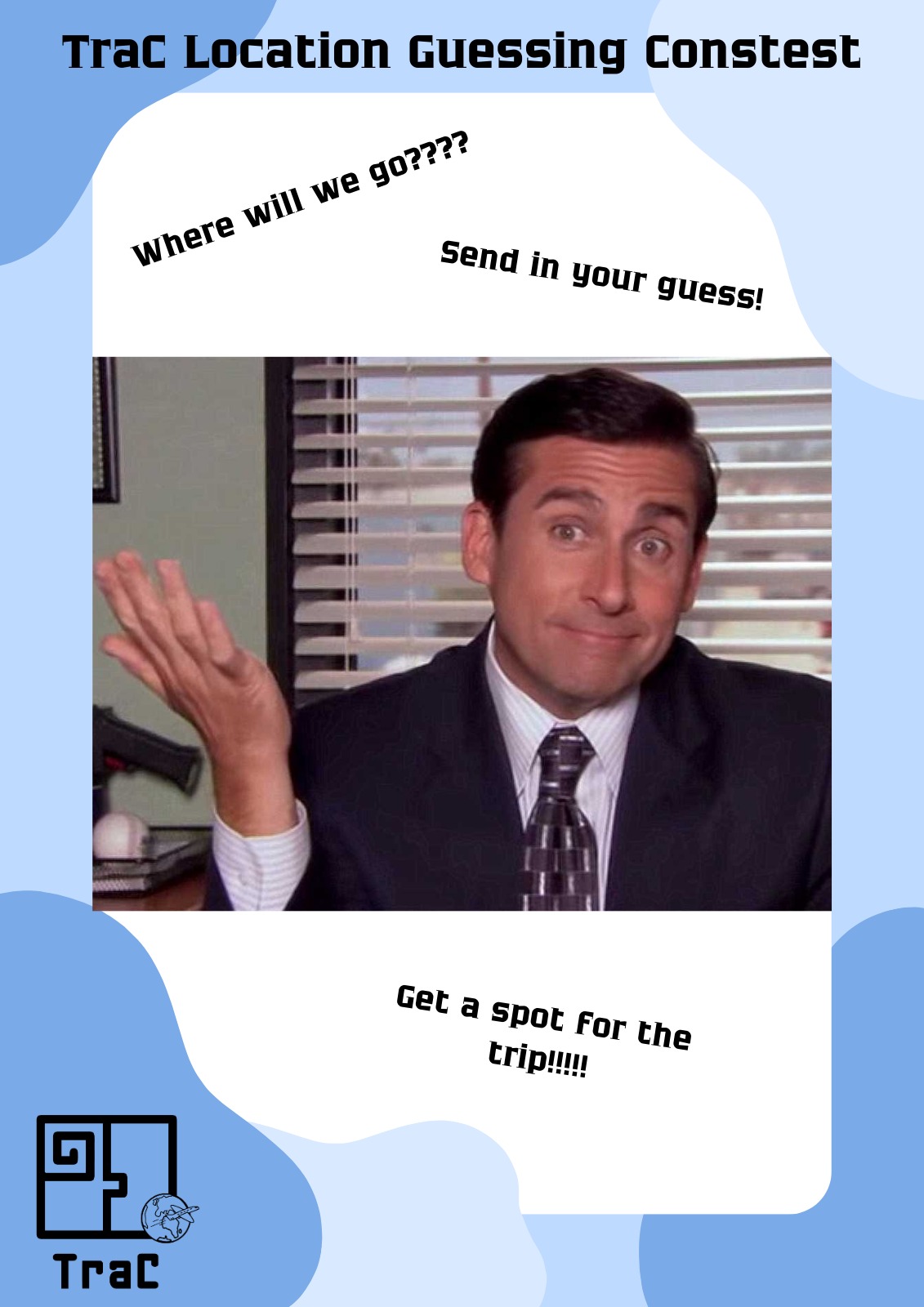 Wed, 18 Oct 2023
written by Jasper Schuddeboom
You can find all the hints at the end of this article!
You might have guessed that such a message was coming soon, but here it is!!! The Travel Committee has been active again for a while now, we had some meetings and had a very secret voting meeting to vote on…… the location of the CognAC Study Trip 2024!!! The TraC now of course knows where we will be going, so now it's up to you to figure it out!
The trip will have limited spots, and it being the CognAC Study Trip, those spots will probably quickly fill up. However! You have a chance to claim a spot! Starting today, we will share multiple hints on where we will be going in May 2024. If you are the first to figure out where we will be going, you will get a guaranteed spot on the trip!
So keep an eye out on CognAC's socials, emails and the Maria Montessori building for these exciting hints and try to guess the location! We will keep revealing hints up until the information session about the location on November 10th (more information about this will follow later).
For those who are new to the concept of the CognAC Study Trip: CognAC goes on a study trip every two years. On the trip (which will probably take place (partially) in the May break), we'll visit AI-related companies and universities while also having great experiences in other parts of the city we are going to. You don't want to miss this! Last study trip we went to Vienna, Austria. Take a look at CognAC's Instagram to see how that was!
If you think you know what destination those hints point to, you can make a guess on this form. Are you the first to guess it? Then you get a secured spot on the trip!
The following rules apply to this contest:
Every member can fill in the form at most two times
Your last guess counts. So if your first submission was right, but the second submission is wrong, you lose your spot.
There are two spots reserved: one for a first-year AI bachelor student, and one for any other member or benefactor. This contest will thus have 2 winners.
If you don't want to use the Google form, please email your submissions to travel@svcognac.nl. Any other ways of submission will not be accepted.
We will have an information session about the location on November 10th in the break. You can send in submissions until November 9th, 13:30
The winners of this contest still need to pay for the trip ??
Have fun with figuring out the hints! Good luck<3
With love,
The TraC
document.getElementById('demo').innerHTML = Date()
<p id="demo"></p>