Board of 2021-2022
Chair
Hi everyone!
My name is Yael Raz (she/her) and I am twenty years old. I am currently in my third year of the AI Bachelor, but I have no plans of finishing any time soon. Some things to know about me: I love cats, I am originally from Eindhoven (and originally originally from Israel) and oh yeah I am the chair of the XXXI Board :)

I first became active as a member of the PaparaC and I haven't looked back since! I mostly liked the people I came into contact with as an active member, I feel like there's no group of people quite like our CognACcies ;)

I have lived in Nijmegen for almost two years now, but for a long time during the pandemic I was back home in Eindhoven. I realized how much I missed doing things for the association and I also felt it was time for some new challenges within CognAC. Doing a board year was something I had wanted for a longer time and I am so excited to make it happen!

You can always come to me if you have any questions or you just feel like having a chat :) Whether you contact me in real life, via text or by sending an e-mail to chair@svcognac.nl, I am always up to listen to your feedback about CognAC or how your day has been!

---
Secretary
Hey everyone!
My name is Cis van Aken (he/him), and I will be the Secretary of CognAC this year. The best position in the board, obviously. I am currently 20 years old, and I grew up in Zevenaar, which is a small city east of Arnhem, but currently I live in Nijmegen. I still visit my parents every now and again, although they'd tell you I don't do it frequently enough.

In my free time, I usually hang out with friends, play video games, or do some sports and sometimes I also read books. I also really enjoy cooking and mostly experimenting with things I have never made before, not saying I'm a good cook, just that I like to cook. Despite these hobbies, I mostly end up watching Netflix or YouTube for hours on end though, which is still fun.

I joined CognAC immediately during my own introduction, over 2 years ago and I joined the DAtA in my first week. Later in my first year, I also joined the FC, which was a lot of fun as well. In my second year, I took it a step further, by becoming the chair of DAtA and treasurer of the FC. That still was not enough for me, so I applied for the board and now here I am.

As secretary, I will answer all your emails (send all your emails to secretary@svcognac.nl), fill your inbox with weekly memes and sometimes even send you actually useful information. I also take care of all our member administration, and I take minutes at the board meetings, general members meetings and the chair meetings. Oh, and I am also in charge of our merchandise. With so much variety, it is hard to not call it the best function, I am really excited for everything that is coming this year.
---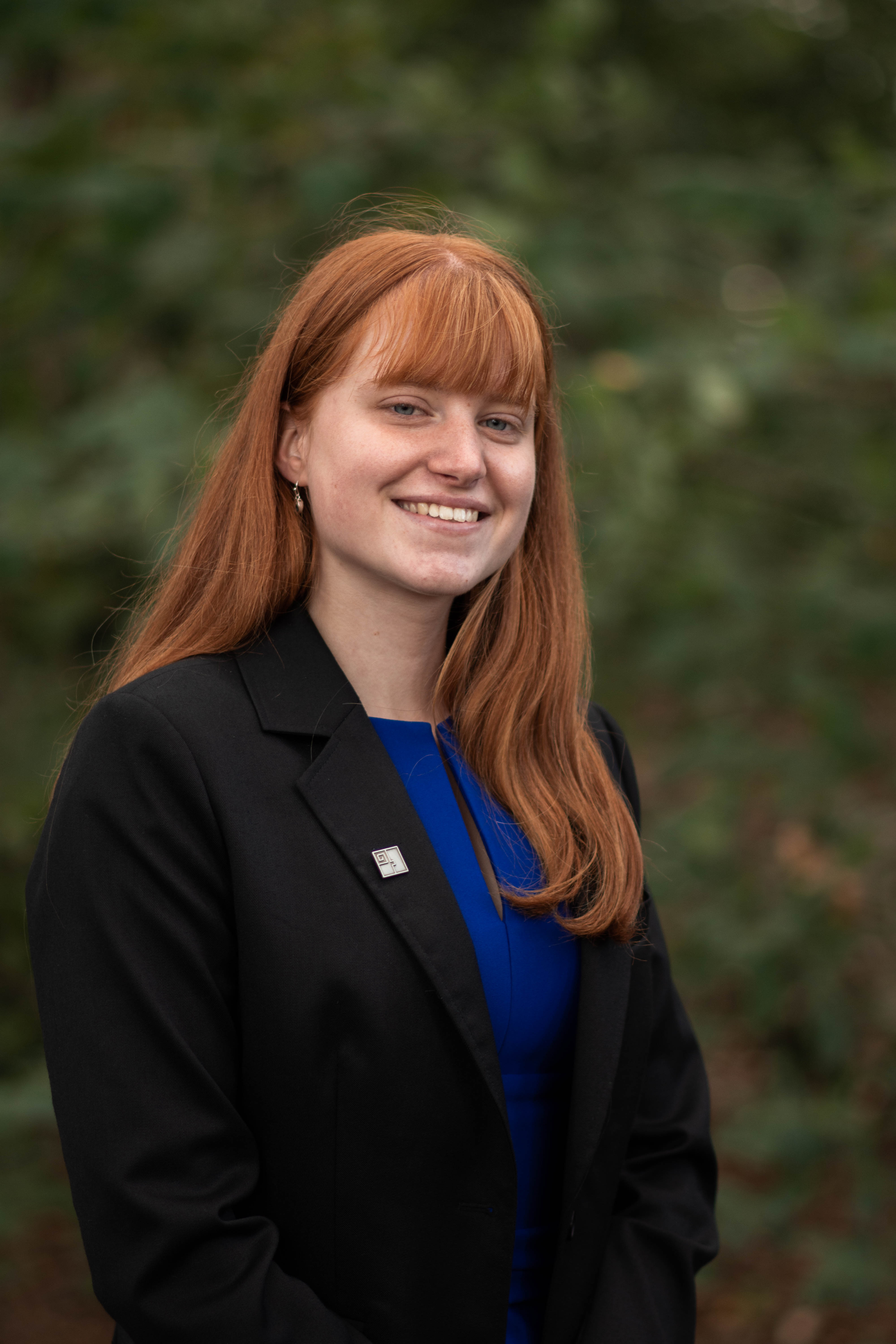 Treasurer
Heyhoi,
My name is Fenna Rasing (she/her) and I am a third year bachelor student of Artificial Intelligence. I come from a village in Gelderland, where I still visit my parents, sister and my dog regularly. I have been living in Nijmegen for a year now and I really love it. During the strict lockdown I wasn't in Nijmegen very often but I am now fully enjoying the student life here. I love walking around the city and sitting on the Waalbeach in nice weather.

The orientation week introduced me to CognAC, and I have been active ever since. First starting of in the 1C, which introduced me to committee work. I was immediately hooked, so after the 1C I joined the WkC and the SC. Recently I also joined the LC and the XC, which I enjoy very much. This year I have the honour of being the Treasurer of CognAC, which means I am responsible for the finances, the budget and the bookkeeping. I have already learned a lot while being in the board, but I am eager to learn even more.

Next to CognAC and studying you can find me on the dancefloor for ballroom dancing or modern jazz. I am also a member of phocas, however I am not that active in it because of the busy year.

I hope to see you all on many CognAC activities! And if you have a question or want to chat you can always contact me at treasurer@svcognac.nl or text me.
---
Chief of External Affairs
Hey everyone!
My name is Marlous de Heer (she/her) and this year I am the Chief of External Affairs. I'm 20 years old and I'm in my third year of the Bachelor now. Being the extern means I am the main contact person for our partners. I arrange the activities with our partners and the career related activities as well.

I moved to Nijmegen halfway through my first year, a few weeks before corona hit. Before that I lived with my parents in Nijkerkerveen (which is a small town near Amersfoort (which is a city near Utrecht)). I chose to study in Nijmegen because I was already a bit familiar with the city and really liked the atmosphere in the city and on campus. Luckily, AI in Nijmegen also has the best study association!

I wasn't active in any committees in my first year, but I loved my orientation week and went to quite a few CognAC activities. At the start of my second year I joined the AC. We had to improvise a lot to organise fun online activities, but I really enjoyed it! Starting my board year also had me joining more committees, I'm now in the External Committee, Lustrum Committee and the Symposium Committee. Besides being in the board of CognAC this year and studying, I like to hang out with friends, try out sports at the sports center or just watch movies or listen to music.

If you have ideas for new companies to collaborate with, career related events to organise, just want to have a chat or if you have any questions, feel free to reach out to me! You can always come by the board room, send me a text or email me via extern@svcognac.nl.
---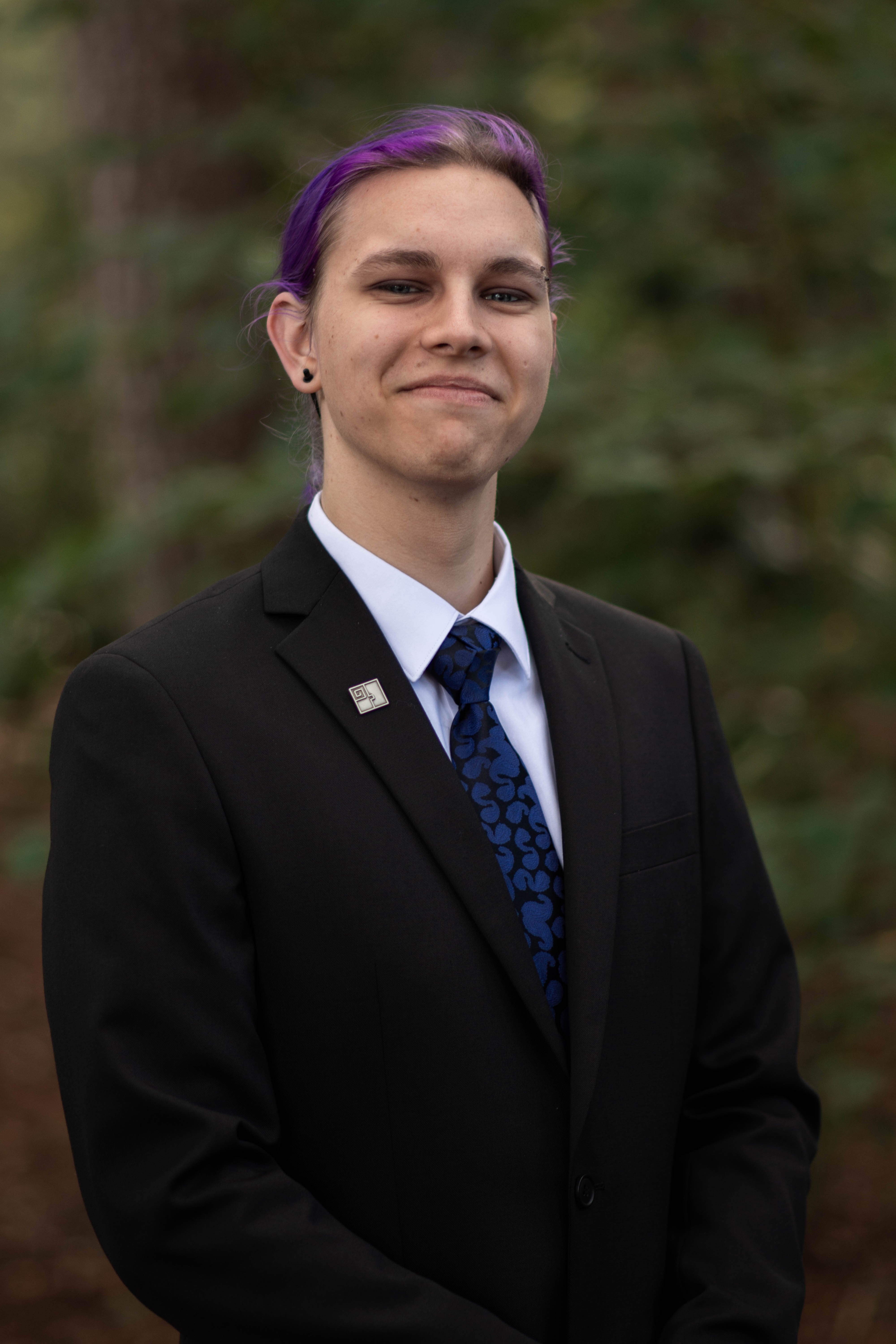 Chief of Internal Affairs
Hello there!
My name's Arne Wittgen (he/him), and like the rest of my wonderful board I am a third-year student of Artificial Intelligence. I'm 21, originally coming from Hamburg, Germany but by now a "Nijmegenaar" at heart.

This year, I have the honor of serving CognAC as the Chief of Internal Affairs, the next step of my CognAC "career" after chairing the FC for two years and being a member of the PaparaC (also two years) and GameCo (one year, back when it was still the LoLCo). Like so many others, I got interested (read: indoctrinated by my Intro-parents and the Orcies haha) in CognAC during intro week, and didn't hesitate to dive in on the deep end as soon as my studies started. I have been enjoying my time with CognAC since the beginning, and already got curious about "the board life" during my first year – and now look where I am, two years later!

Besides spending time on studying and CognAC, my interests are about as colorful as my hair: My main ways of spending free time are playing the piano, reading, cooking, playing computer, board and card games, having a drink or two (especially gin) with friends, and fencing. As you can see, I'm quite a busy bee but still somehow manage to make enough time for all the things I have and/or want to do.

As Chief of Internal Affairs, my job is to keep an overview of and organize all our committees, so I'm naturally in contact with many of our (active) members (and mainly responsible for spamming you in our announcement group) – if you have any questions about our committees, want to join one or just have anything else to talk about, feel free to send me a mail at intern@svcognac.nl or catch me in the board room!
---
Chief of Education
Hey everyone!
My name is Ishani Udas (she/her) and I am honored to be CognAC's Chief of Education this year! I am 19 years old and an international student from Abu Dhabi (originally from India) in my third year of the AI bachelor.

I joined CognAC during my introweek, and became an active member by joining the OrC after the mentor drink! Unfortunately that was around the time the pandemic hit, and at some point in the lockdown I had the realization I wanted to do so much more. With that thought, I joined the LC, SymCo, AlmanaC, SC, PC and InC! I was also an APS-mentor and did Honors last year, and this year I'm a part of the editors' team of Turning Magazine.

As Chief of Education, I am in charge of all the study-related aspects of our amazing association. This means I handle the contact with the faculty, the tutoring network, book exchange, am present as an advisory member in the DPC and guide the edu-centric committees of CognAC! In short, if it's anything education related, I'm your go-to person!

In my free time, I enjoy pro-binge watching movies and shows, dancing, hanging out with friends and I also have a group I play DnD with.

So if you're ever in need of anything education-related, have a question or just feel like having a chat or showing me memes, feel free to stop by the board room, send me a text or a mail at education@svcognac.nl.
---
All pictures taken by Arne - @manual.override